About Scuba Diving Honduras
Are you wondering what to expect when scuba diving Honduras? Travelers who come to scuba dive Honduras can experience wreck dives, tranquil coral dives, swim throughs, walls, and more.
The scuba diving in Honduras is done at the bay Islands. 8 individual islands make up for the The Bay Islands which are approximately 10miles located from the mainland of Honduras.
The 3 most common of the Bay Islands are:
The other smaller islands, or island groups, St. Helena, Barbareta, Morat, and, the two Hog Islands.
Each of the Bay islands has something unique to offer, and you can find yourself [scuba diving with whale sharks] ( or turtles or simply drifting over coral that is brilliant in color and full of life thanks to the abundance of plankton in these waters.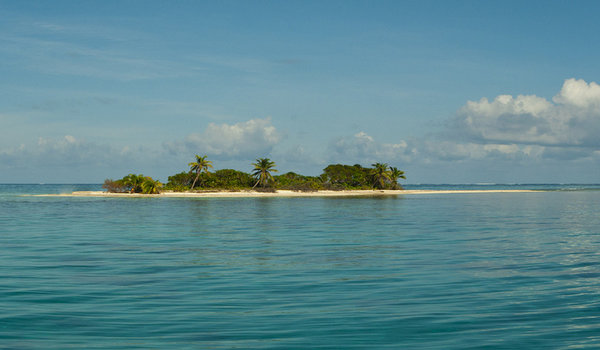 When is the best time to go scuba diving Honduras?
Scuba diving Honduras can be done all year round, you can expect hot and humid weather in Honduras. Temperatures do not really fluctuate across seasons. Instead, temperatures change when you reach higher elevations in the mountainous regions, where the climate is cooler.
On average, you will experience temperatures of 32 degrees Celsius, or 90 degrees Fahrenheit, during the day, and temperatures of 20 degrees Celsius, or 68 degrees Fahrenheit, at night.
On the Caribbean side of the country, expect the heaviest rainy season to occur between the months of September through February, but be warned that this region gets a lot of rain generally all year long.
If you are planning to dive the Bay Islands, you can do so all year except during hurricane season, which runs from September to November. In addition, the rainy season usually runs from October to December or January. August and March are hot months. Water temperatures here range from 26-29 degrees Celsius, or 78-85 degrees Fahrenheit.
Must see dive sites when diving Honduras :
Utila –The Island of Utila is surrounded by coral reefs, this island is a prime diving site, and also an excellent place to encounter whale sharks almost all year long but particularly during the months of February to May, as well as October and December.
Mary's Place – This site, on Roatan Island, is recommended for experienced divers who want to take in its famous deep crack that extends down 95 feet.
Wreck of the Prince Albert – Located on Roatan, this wreck dive is perfect for the beginner or the advanced diver, and allows you to get close to this sunken ship and its sea life.
Calvin's Crack – This site, on Roatan, is ideal for intermediate divers who can experience a swim through filled with corals and fish.
Connie's Dream – Located on Roatan, this site is great for divers of all levels who want to experience abundant and varied coral life as well as the chance to see crabs, lobsters, and sea fans.
Guanaja – Another one of the Bay Islands, this island offers a more peaceful, less tourist-filled place to dive, and its warm, clear waters provide stunning views of an extensive coral reef.
Read more about: Scuba diving Utila, Honduras
Marine life found when scuba diving Honduras:
The marine life in Honduras is varied, from dolphins to sharks, including whale sharks, as well as starfish and lobsters. Schools of tropical fish call Honduras and its Bay Islands home, as do various species of hard and soft coral, sea fans, eels, and invertebrates.
About Honduras
Honduras is a country located in Central America that offers a wide variety of holiday activities. Whether you come here for the ancient Mayan ruins and other historical sites, the colonial villages, the incredible beaches that border both the Pacific Ocean and the Caribbean Sea, or if you want to get onto its Bay Islands, which offer incredible diving and snorkeling opportunities on their pristine beaches Honduras will delight you.
In addition, there are several natural parks if you are interested in really exploring nature in this country. But don't forget to partake in the local cuisine, enjoy the nightlife, shop from local merchants, and relax on one of Honduras' sunny, sandy beaches.
How to Get to Honduras?
If you are already in Central America, you can get into Honduras from any of the neighboring countries, including Guatemala, El Salvador, and Nicaragua. Honduras has three international airports, and many domestic and international airlines offer trips to and from Honduras' airports. You can even get a direct flight into Roatan if you would rather go straight to the Bay Islands.
Once in Honduras, you can get to any of the Bay Islands by connecting flights or by ferry service. You can also easily travel between the Bay Islands in this way.
Article written by Rutger Thole who is an avid scuba diver and loves to travel, dive and write about scuba diving. Based in Amsterdam he runs bookyourdive.com and at least twice a year he plans a dive trip of the beaten track.